MB architetti
Since 1999 BM Architetti has been involved in architectural design activities for new buildings, renovations, restorations, contract, interior design, technical meetings and consultancy with particular attention to energy performance; the studio is offers a complete service from the first project hypotheses up to the realization of the work thanks to the collaboration with companies and other specialized figures.
Residential projects NON residential projects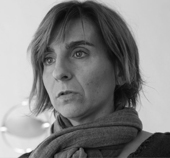 Luisa Bruzzo/Arch.
Born in Milan in 1969, holds a degree in architecture from Venice University (1998). Though various experience gained in some architectural companies in Padua, Ferrara and Treviso starts the business as a freelancer in 2002. In 2007 she forms with architect A. Mantovani and Eng. E. Dall'Arche the company Arch Energy, within which follows step by step the work plan, from the architectural design to the direction of works.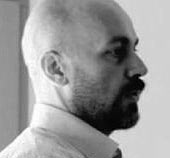 Andrea Mantovani/Arch.
Born in Ferrara in 1968, holds a degree in architecture from Venice University (1996). In 1999, thanks to the experience gained as a collaborator in a design studio, he started an activity as a freelancer. In 2001 partecipates as a subject expert in course "Consolidation of buildings" at the Faculty of Architecture of Ferrara. From 2008-2011 he teaches in some private building schools in Ferrara on themes of restoration and energy saving refurbishment. Since 2007 he has participated in the activity of Arch Energy dealing with the design, construction supervision and research of innovative materials for energy saving buildings.
---
Partners:
arch. Giorgia Paganini
Raffaela Brazzoduro
ing. Enrico Dall'Arche
arch. Mariolina Zinelli
arch. Carolina Fago
Uningeo – Padova